Diamond Kote Colors
The new Diamond Kote Colors have the power to transform the look of your home and the way you feel about it. New trending colors that will greatly increase the curb appeal and value to your home.
Exterior Source recommends using LP SmartSide siding that has been prefinished with Diamond Kote® pre-finish. Diamond Kote is applied in the factory with robotic sprayers, resulting in a high-quality, durable, scratch-resistant surface that stands the test of time. Diamond Kote pre-finish offers advanced pigment-based paint that resists fading
LP Smartside Diamond Kote Colors
Explore Diamond Kote Colors new and exciting color combo's and find one that will inspire you and your neighborhood. 
Find the colors that inspire you or be inspired and create color options that make a bold statement.
MINIMALIST

CLEAN SLATE
White Siding, Smoky Ash Accent & Onyx Trim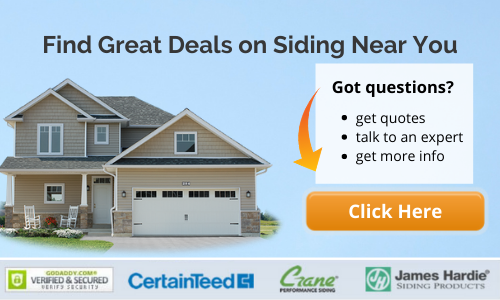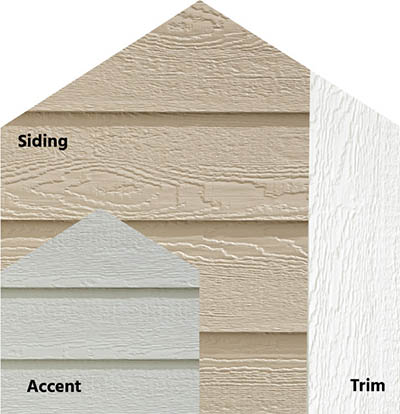 OYSTER SHELL SIDING, LIGHT GRAY ACCENT & WHITE TRIM
GENTLE SHADOWS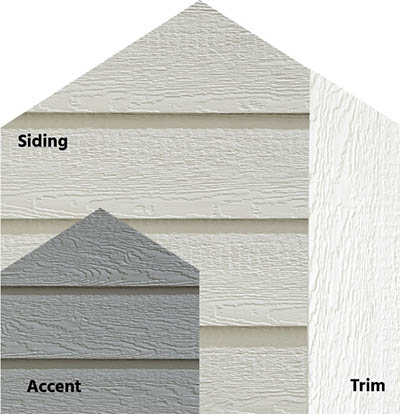 LIGHT GRAY SIDING, PELICAN ACCENT & WHITE TRIM
MONOCHROMAGIC
GRAPHITE SIDING, LIGHT GRAY ACCENT & WHITE TRIM
SEIZE THE GRAY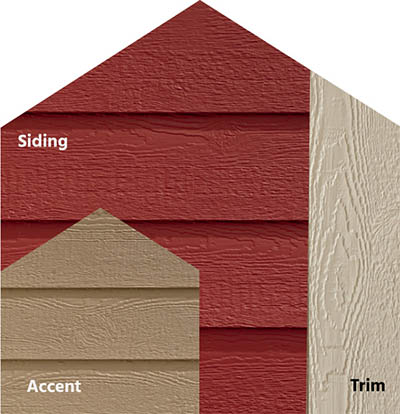 GRAPHITE SIDING, LIGHT GRAY ACCENT & WHITE TRIM
SEIZE THE GRAY
MIDNIGHT SIDING, LIGHT GRAY ACCENT & WHITE TRIM
STARLIT
FRENCH GRAY SIDING, MIDNIGHT ACCENT & BEIGE TRIM
WORTH THE WAIT
BISCUIT SIDING, CARIBOU ACCENT & OYSTER SHELL TRIM
WOODLAND COMFORT
Diamond Kote® pre-finish is an advanced paint technology, which uses the purest metal oxide colorants extracted from rocks. These natural raw pigments don't fade over time, will keep your siding vibrant and protected from destructive Ultraviolet sun rays which causes synthetic tints to fade quickly.
Diamond Kote pre-finished is designed to be incredibly low maintenance, resisting the buildup of dirt and grime while locking out moisture. Being easy to clean, combined with a durable finish reduces the overall maintenance for years and years to come. 
Diamond Kote Colors Warranty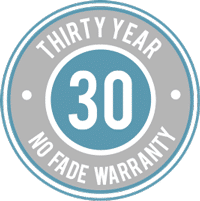 Diamond Kote Colors warranty is one of the best in the industry. Your peace of mind starts with the best warranty available in the industry. You'll enjoy the beauty of your home, not to mention the exciting curb appeal, for many years to come without worrying about repairs and having to repaint.
Diamond Kote color warranty has a 30 year No Fade Warranty. Spend more time enjoying your family with low-maintenance Diamond Kote siding that will not fade, chalk, or peel.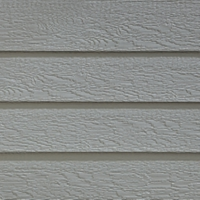 Diamond Kote Clapboard Siding
To see more Diamond Kote Siding options, Click Here  Diamond Kote Siding