Vinyl Siding Colors
Today's vinyl siding colors cover the entire color spectrum from warm earth tones to vibrant, bold new colors. Vinyl siding is made to look like real wood so the new wood textures used on vinyl siding mimic real Cedar wood so closely you have to touch it to tell the difference.
Things to consider when choosing colors:

---
The neighborhood:  
Your neighborhood is a good place to begin. What are other homeowners around you are using. Find some of the nicest-looking homes in your area and take pictures on your phone. Come home and discuss what others have used. 
Compare different homes, pick out what you like and don't like, and make notes.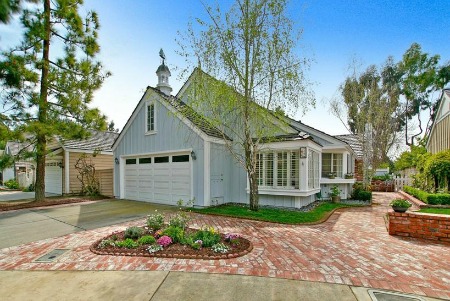 Zillow Picture
 This house uses a board and batten or vertical siding. 
Architectural Style of your house is important

The architectural style of your house is very important. If you live in an older home then yo may want to keep the same general color schemes that were typical in that time period. Or maybe not.
Once you have looked at several homes that you really like and made notes on the colors used, you can decide which color combinations work best for you.
Be sure to write all this down, make plenty of notes. Take your notes with you when you go shopping at the big box home improvement stores so you can compare different products and different manufacturers.
You may have to look at several different manufacturers to find one that carries all the particular colors you like.
---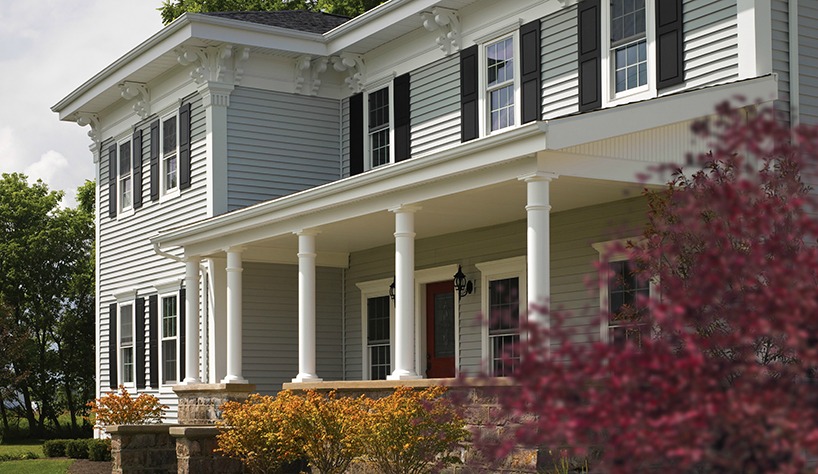 CertainTeed Vinyl Siding
Monogram 46 Style  in Arctic Blend Color.
This style of siding is called Clapboard Vinyl Siding.  
Note how every part of the house is covered.
Around the windows and doors, the over-hang or soffit and even the ceiling on the front porch.
This gives the homeowner many years of maintenance free living.  No painting, no wood to rot, insects hate it, and it looks beautiful.   
---
Different Architectural Styles

Here are a few common house styles. Note how most of the homes use more than one type of siding and multiple colors to achieve the look they want.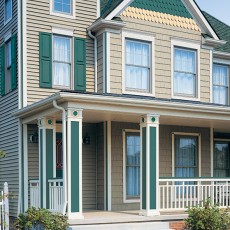 Queen Ann
---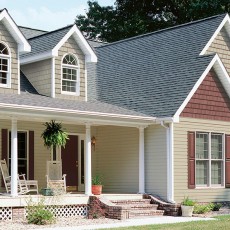 French Colonial
Cape Cod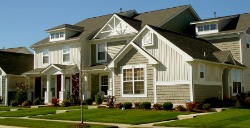 Craftsman Style
---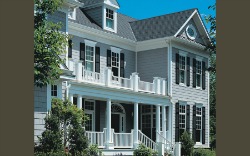 Federal Adams Clapboard
Italianate Style
---
---
Vinyl Siding Colors
Vinyl siding colors range from warm natural earth tones to reds and blues. And everything in between.  Some sidings are low-gloss and some look just like real wood. 
CertainTeed Vinyl Siding Colors

CertainTeed Color Chart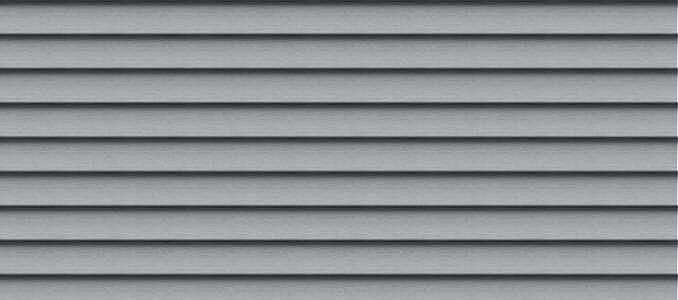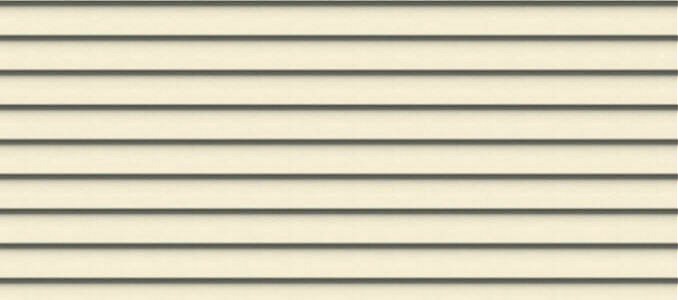 CertainTeed Monogram Arctic Blend                                            

Monogram Heritage Cream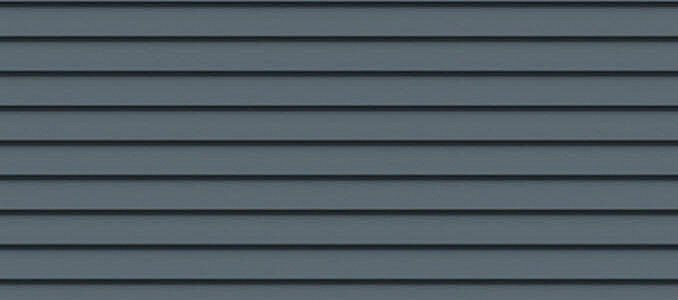 CertainTeed Pacific Blue Color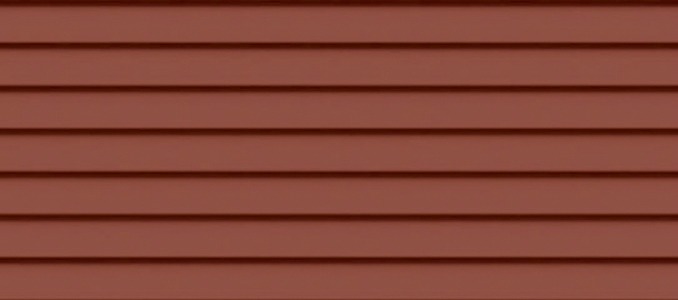 CertainTeed Autumn Red Color
Just for the CertainTeed Monogram 46 Vinyl Cedar Siding show above, there are;
33 different low-gloss colors for this siding.
8 low-gloss wood tones, and
40 different coordinating trim colors.
To see more information on CertainTeed Vinyl Siding click below.
To see more on Monogram Clapboard Sidings, click here.




Vinyl Siding Colors from Other Manufacturers




Kaycan Vinyl Siding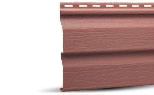 Kaycan Vinyl Siding
Kaycan is a major vinyl siding manufacturer and has many assorted colors to choose from. Many people use several different colors, one for the main house and other colors for trim and gables. 
Kaycan has a full line of vinyl siding products, click here to see more.
---

Mastic Siding

Mastic is one of the premiere vinyl siding companies. They offer a wide range of different types, styles, textures, colors, and trim options.  

Clapboard
Clapboard
Red Clapboard

Barkwood Siding
To see more of Mastic's vinyl siding colors and assorted styles of vinyl siding click here.
---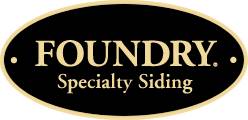 Gentek Siding
Gentek offers an extensive product line of vinyl, aluminum, and steel siding accessories. Gentek has everything you need to create an exquisite home exterior.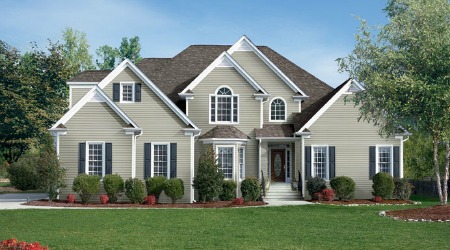 Gentek Vinyl Siding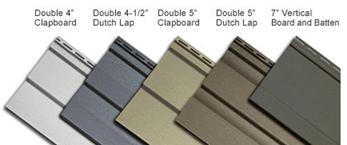 Gentek Classic Colors


Gentek Variegated Colors

To see more information on Gentek Vinyl Siding and the many assorted colors they offer,
click here Gentek Vinyl Siding
---


Wait There's More. Vinyl Cedar Shake Siding
Yes, there is vinyl cedar shake siding for those who want that rugged look of real cedar without the cost and maintenance of real wood siding.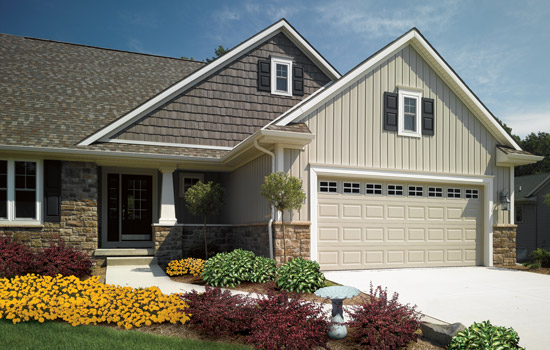 CertainTeed
Notice how they use two different vinyl siding types and colors to dramatically highlight the house's charm.  Cedar Shakes and Board and Batten

Dramatically textured with all the rugged charm of real cedar without the high cost and maintenance.
CertainTeed Vinyl Cedar Impressions Shakes allow you to express your love for rustic, natural beauty of the outdoors.   
CertainTeed Cedar Shake Vinyl Siding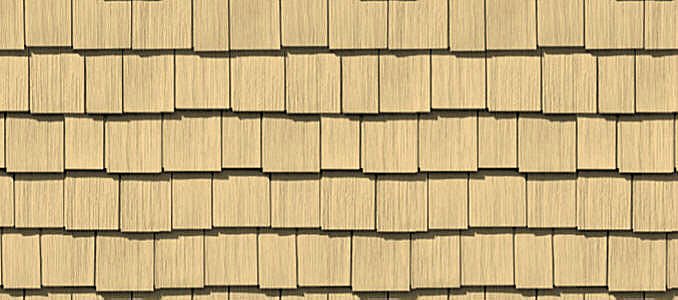 CertainTeed Cedar Shake Vinyl Siding Staggered Edge
Shown here is CertainTeed Cedar Impressions Double 7" Staggered Perfection Shingles. 
Mountain Cedar Color                                        Sandpiper Color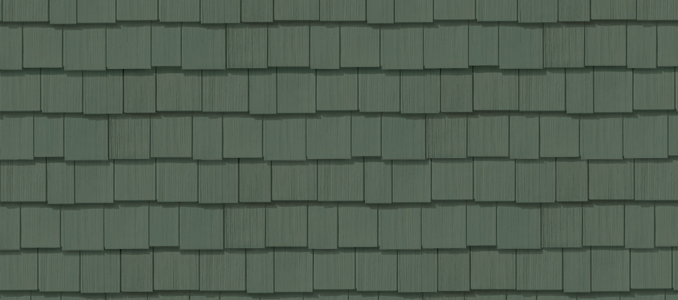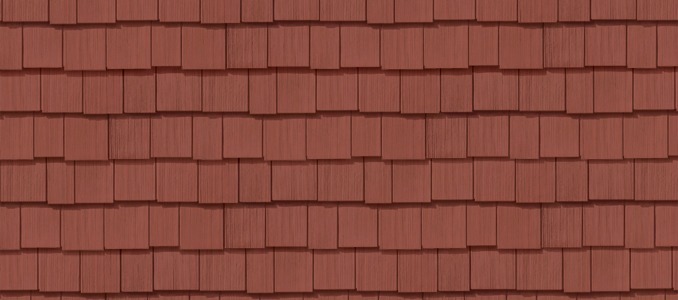 Lots of choices                       Lots of styles                            Be creative  
This type of siding is vinyl cedar shake.  Looks just like real cedar shingles without the prohibitive cost and maintenance of real wood.
Look at many more pictures of houses using different types and styles of vinyl siding.
 Pictures of houses using vinyl siding    Click here. 
---
NOTE:
The color of siding that you choose will not affect the total costs of installing your vinyl siding, so you have plenty of time to make the right decision. 
Just remember to write down everything in your notebook. Then use your notebook as a 'go to' for information on items you like.

You will use this workbook as a quick reference when you are shopping for vinyl siding. 
Click here to review the different Vinyl Siding Styles...
Guide to Siding 101
There are so many vinyl siding colors, share with us how you picked yours.
Do you have a great story about this? Share it!
Did you and your husband fight over the colors? Who won!