Mastic Siding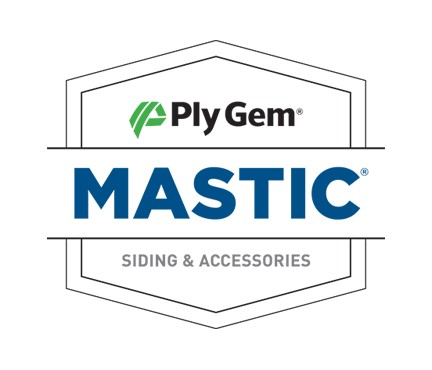 Mastic Siding is a leading vinyl siding manufacturer.


---
Shake & Shingle
Crafted for charm and character.
A popular choice in North American colonies, wood shake and shingle siding's history traces back hundreds of years.  It's often reserved for smaller homes or as accent on larger ones.  Ply Gem offer beautifully textured Shake and Shingle vinyl siding that resembles natural wood without all of the maintenance and upkeep of real wood.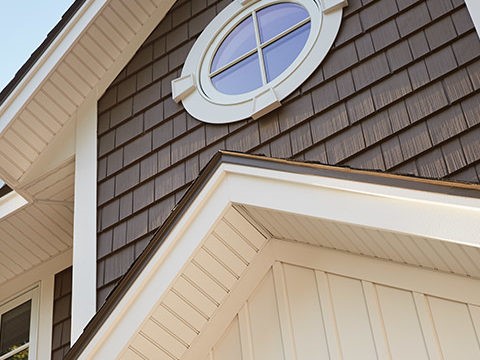 Mastic Cedar Shake Vinyl Siding
Cedar Discovery
Cedar Discovery features the rugged good looks of real cedar shake and shingle siding without the hassle of regular staining, painting and replacing.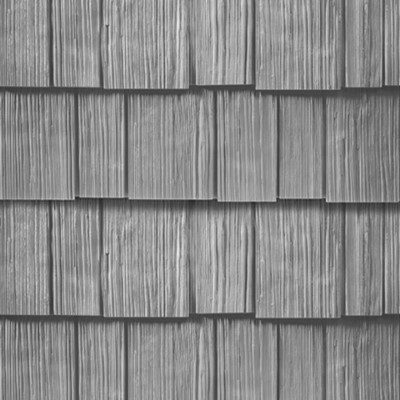 Mastic Vinyl Cedar Shake Siding
---
Pictures of homes using Mastic Vinyl Products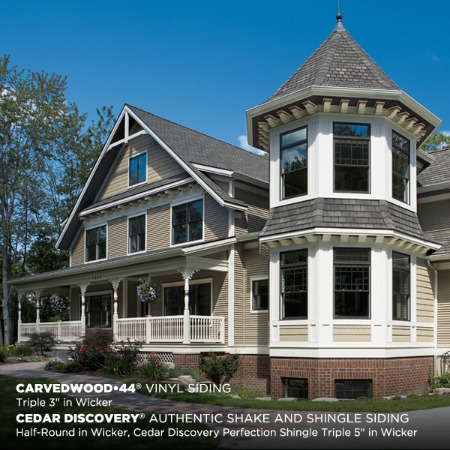 Click here to see more pictures
The home shown here is using Mastic Vinyl Siding.  The owner has combined several different vinyl siding styles to give the home a rich and rustic look. Most homeowners use several different styles to personalize their preferred look.  Be creative.
To see the Mastic Cedar Discovery product brochure  Click Here
---
Mastic Board and Batten Siding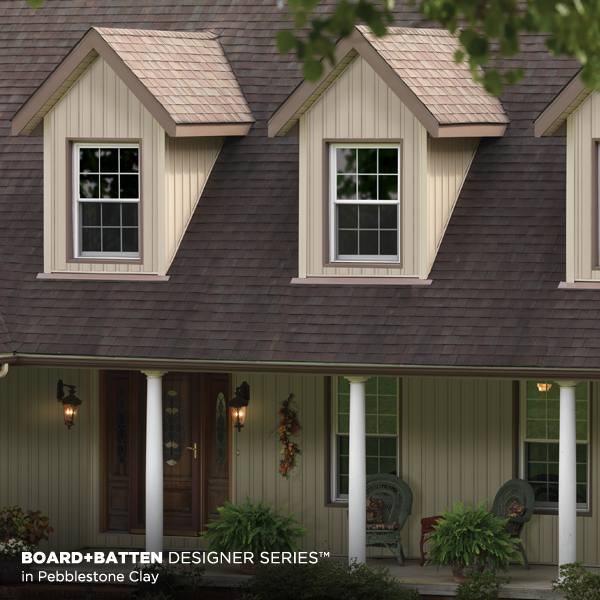 Board and Batten Siding has been a favorite for hundreds of years. Now board and batten vinyl siding has recreated the time honored look of  colonial period siding at half the cost of real wood siding. And you never have to paint again!
Mastic Vinyl Siding Home Exteriors by Ply Gem is the 'Exterior Solution' that includes;
insulated siding,
traditional vinyl siding
polymer shakes
replacement windows
shutters
vinyl soffit
aluminum soffit
fascia
gutters
gutter protection
All products from Mastic Home Exteriors are perfectly color coordinated and designed to work together. Add Ply Gem Stone and Ply Gem Trim to create the Designed Exterior.
Whether you are remodeling your home or building a new home, you can eliminate painting your home forever.
Use low maintenance materials from Mastic to give your home the look of natural wood siding and trim while using the most energy efficient windows and siding your can buy. 
Mastic Vinyl Siding Styles

---
Traditional Lap or Clapboard Style Sidings


Double 4 Lap

Double 5 Lap
Dutch Lap
Beaded Siding
---
Mastic Siding Products being used in different areas of the country

If you live in the New Jersey area here is a good video showing Mastic Products and local contractors. 
---
If you live in the Minnesota area here is a good video explaining the different Mastic products. 
---
See more pictures of homes using Mastic Sidings click on picture above. Many different types and styles of homes.

---
Board and Batten or Vertical Siding

Board and Batten
---
And many more styles available in different colors, textures, thickness, insulated or non-insulated and price ranges. Something for every homeowner.
To see more Mastic Home Exterior products click on the link below:

Visit Mastic Vinyl Siding web page to see the complete line of siding products..click here. 


Like one of these products?

If you like any of these products gather some information on the type of siding you like and write it down so you can  go over it with your contractor.



If you think you might like this type of siding make notes  in your workbook and go over them with your contractor. 
Once you have picked out several types, styles, colors, thickness and textures, sit down and ask your contractor for his input.  He does this type of work all the time and may offer you some money saving tips.
Remember that your contractor can buy most any vinyl siding that you like from his local wholesaler or distributor. Once you have picked out the thickness of the siding you are interested in, style and texture, write all this down so you and your contractor can go it. Your contractor may have suggestions and tips that can save you a lot of money. He does this type of work all the time and you want him to give you his knowledge. 
---
Click here to review other Vinyl Siding Styles 
To see more 'profiles' of vinyl siding click here..
Home

›
Manufacturers
› Mastic Siding