Mastic Siding Pictures
Here are some Mastic siding pictures of homes using different types, colors, textures on many different architectural styles.

As a flagship brand in the exterior cladding industry, Mastic Home Exteriors is still leading the way. They have been in business since the industry began — in fact, you could say they invented the low-maintenance replacement cladding industry with the introduction of InselBric® in 1932.
Today, as a member of the Ply Gem Siding Group, Mastic Home Exteriors continues to lead. With the largest number of distributors and contractors in the United States, Mastic is the choice of the top wholesalers and remodelers because when their business is on the line, they look for a company they can trust.
Pictures of homes using Mastic Vinyl Siding

Mastic vinyl siding used on different types of houses. Note how many homeowners mix and match different types, colors and textures of siding to come up with the prefect look for their home.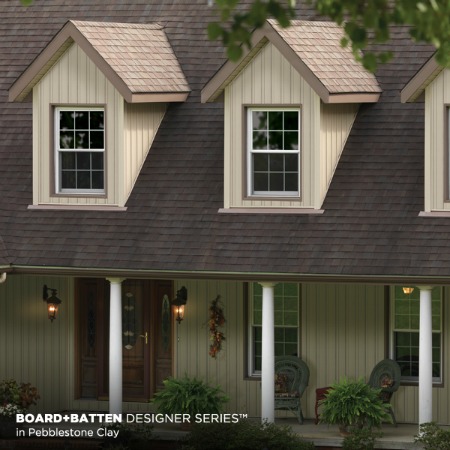 ---
To review more about Board and Batten vinyl siding click here.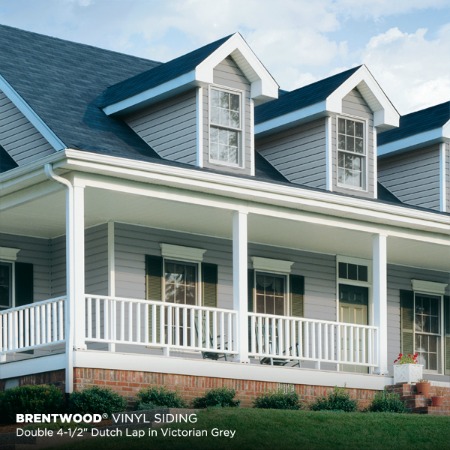 ---

Mastic Siding Pictures of Homes Using Cedar Shake

Cedar Shake siding has been used for centuries. It is a classic look that never goes out of style.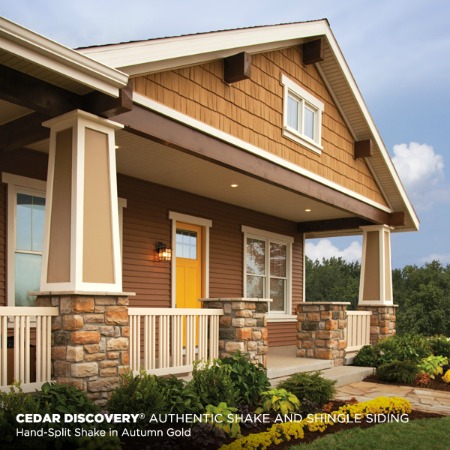 Cedar Shake siding has been the standard for several hundred years. Today you can get the look of real Cedar Shakes at half the cost of real wood. Vinyl Cedar Shakes never need painting and has very little maintenance.
---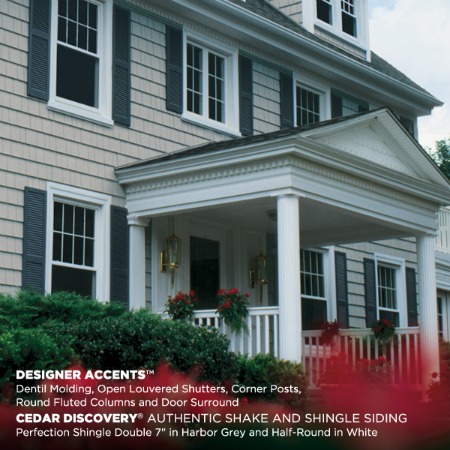 Cedar Shakes gives any home that rugged warm look. It has been used for hundreds of years and still going strong.
---
To review more about Cedar Shake Vinyl Siding click here.

---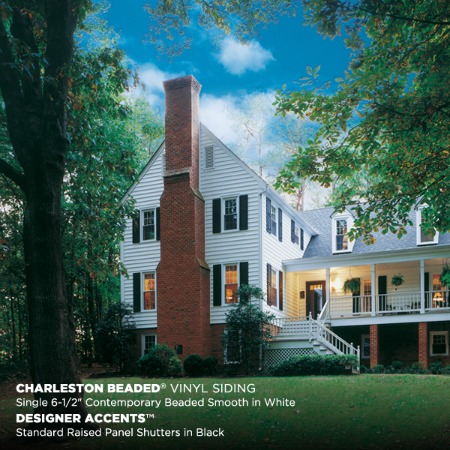 Contemporary Beaded Smooth Clapboard Vinyl Siding, Profile is Single 6 1/2". Color: White
A classic look. 
---
---
To see more about clapboard siding and the different types and styles of clapboard or horizontal siding click here.

---
---
Mastic vinyl siding is available through most home improvement contractors. Ask your contractor for prices and suggestions.
There is a mastic vinyl siding for every budget. 
---
Hardie Board vs Vinyl Siding: Pro's and Con's.

Interesting video showing the difference between fiber cement board or Hardie Board and vinyl siding.
---
Click here to see more Mastic Vinyl Siding Products

Idea

Mr.Contractor Says
Like one of these products?

If you like any of these products gather some information on the type of siding you like and write it down so you can go over the information with your contractor.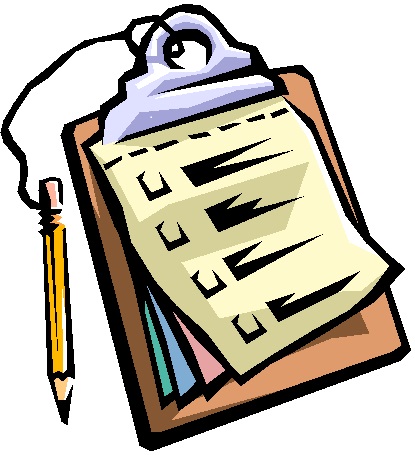 Make a notebook to store information on each product you like.
If you think you might like one of these siding styles, make notes in your workbook and go over them with your contractor. 
Once you have picked out several types, styles, colors, thickness, and textures, sit down and ask your contractor for his input.  He does this type of work all the time and may offer you some money-saving tips.
---

When you see a product that you are interested in, make notes. Any contractor can purchase most any manufacturers siding products through local wholesale companies. So, anything that you like, the contractor can actually get for you.
It is important to tell the contractor that you are interested in a certain type of product. Then let him guide you through the decision.

example:  Mr contractor I am interested in clapboard type, dutch lap style vinyl siding that is premium grade at least .044 mm thick.
This way the contractor has a good idea of what you are looking for and can easily show you samples of that product or other products like it.
The contractor may offer suggestions on other products that may save you some money.
Back to top of page  click here