Kaycan Vinyl Siding
Kaycan vinyl siding has a full line of siding products in many different styles, colors, textures and price ranges.

Kaycan is one of the world's leading vinyl and aluminum siding and coil producers.  We operate more than 1,500,000 square feet of manufacturing facilities in ten plants and 2.5 million sq ft of distribution space in 60 centers across North America. 
We operate some of the most advanced plants in the world, with production 24/7, fifty one weeks a year. Our rigorous quality control and testing meet and exceed the most stsringent industry and government standards, at all stages of manufacturing.

Kaycan vinyl siding has products for any style of house, any weather condition, and many different colors to choose from. 
In fact they have some of the most alluring colors around. Colors for any home.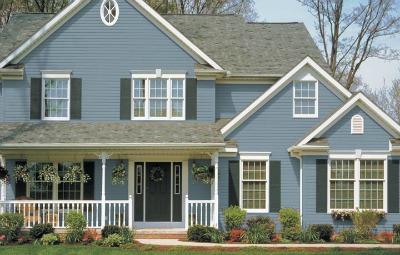 DaVinci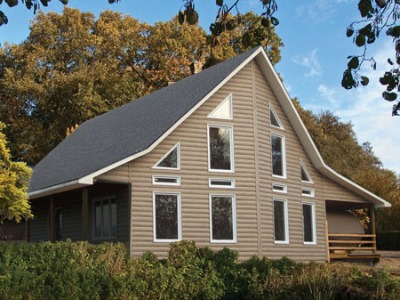 Vinyl Log Siding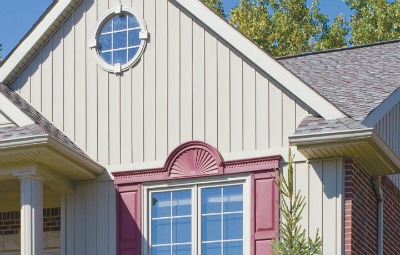 Board and Batten
Classic Board and Batten Vinyl Siding.  One of the most popular siding styles around.  Great for accent.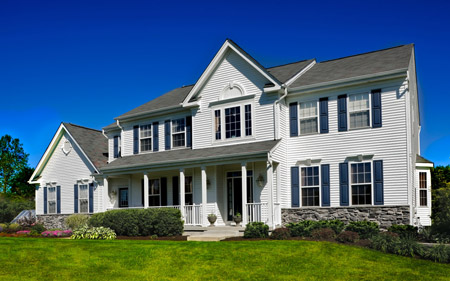 Ocean Park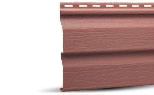 Dutch Lap Siding
Dutch Lap Vinyl Siding is a popular vinyl siding style that has been around for centuries. Still very popular in class older style homes.
DaVinci Board and Batten
Timeless, elegant style with deep, long-lasting colors.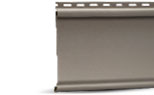 Beaded Siding
Newport Beaded Plank 
Handcrafted, timeless beauty or horizontal beaded siding.

---
Kaycan Vinyl Siding Colors 
Kaycan has some of the best vinyl siding colors around.  Look at this new color palette.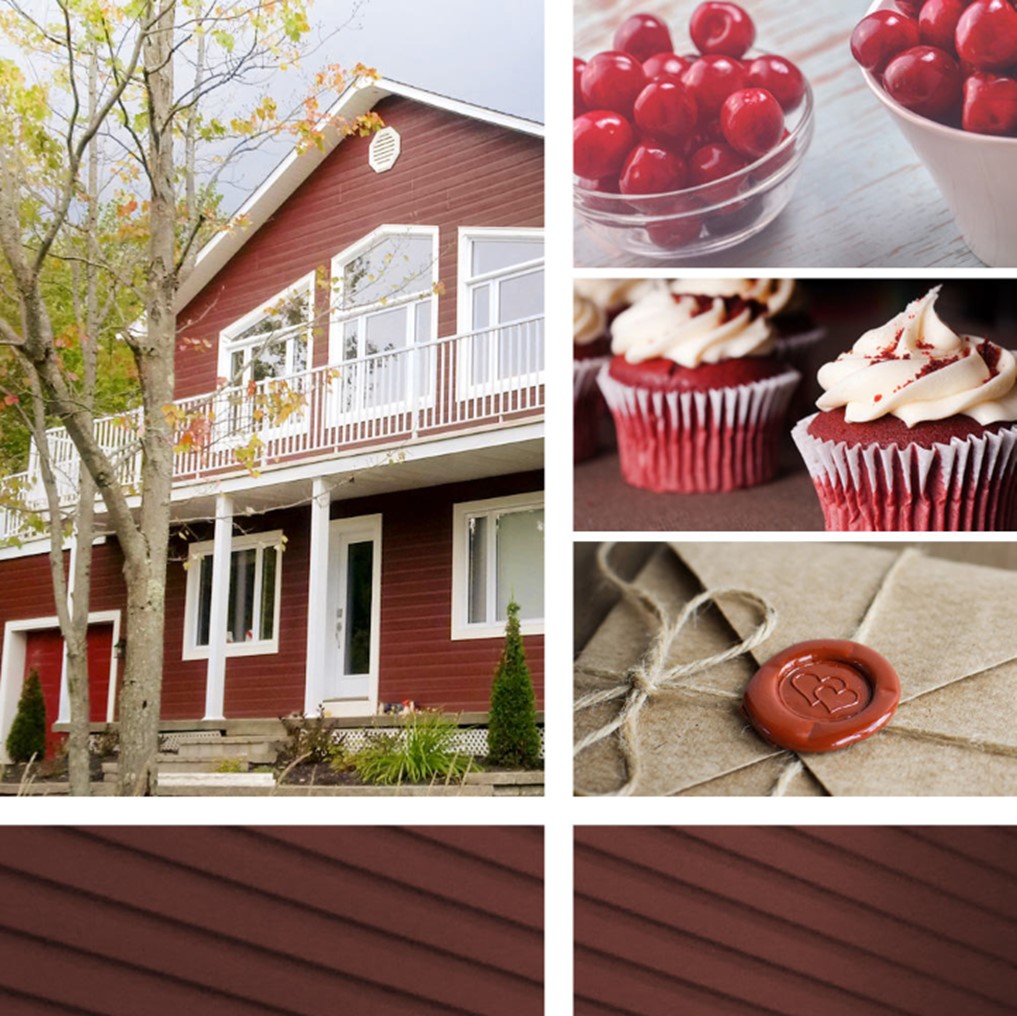 Modern Spice
Modern Spice
Emphasize the true character of your home's personality with these aromatic, bold combinations of rich color.  Reminiscent o pumpkins, spices, cabernet wine and sunflowers, these saturated jewel tones offer a lush, romantic vibe that is balanced by earthy, warm neutrals.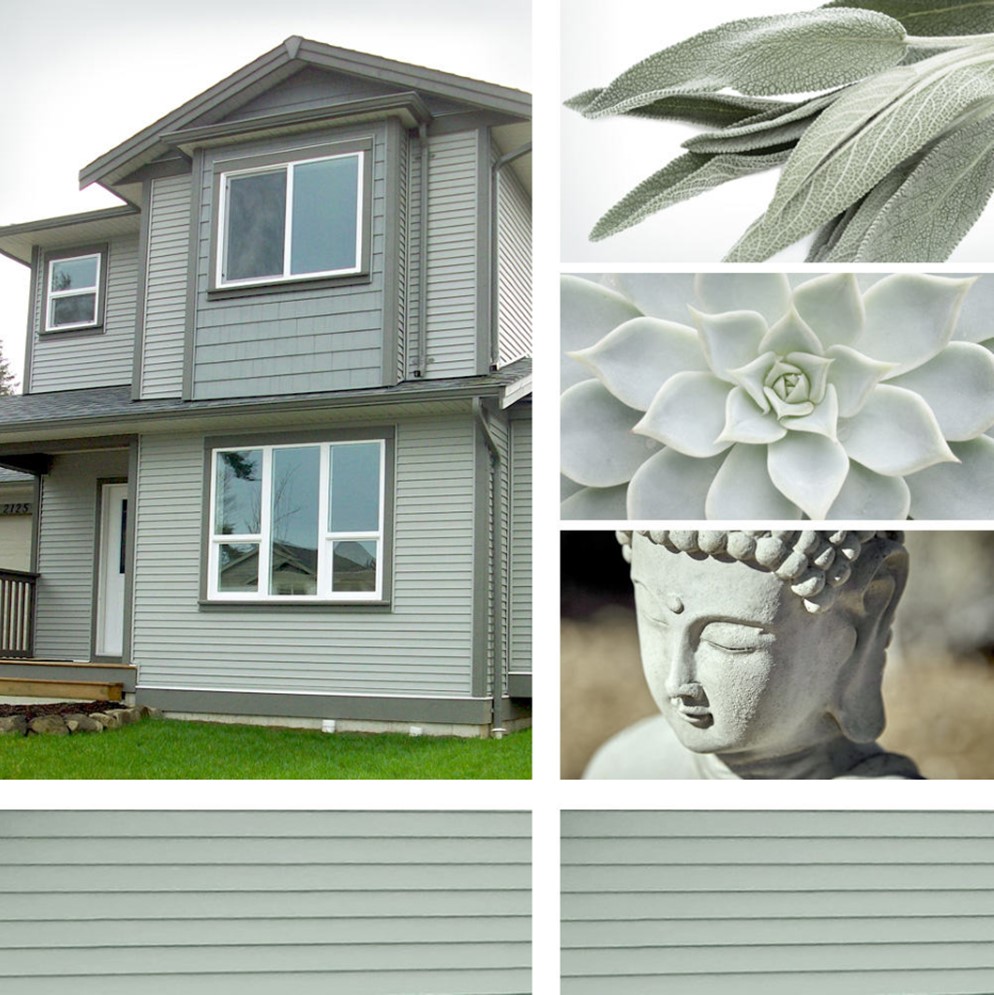 Natural Elegance
Natural Elegance  
Effortless beauty and style emanate from softer shades in unison wit contemporary accents.  Lovely, nature-inspired neutrals are timeless and practical and look good with any color, offering true versatility and flexibility in creating welcoming homes, whether contemporary or classic.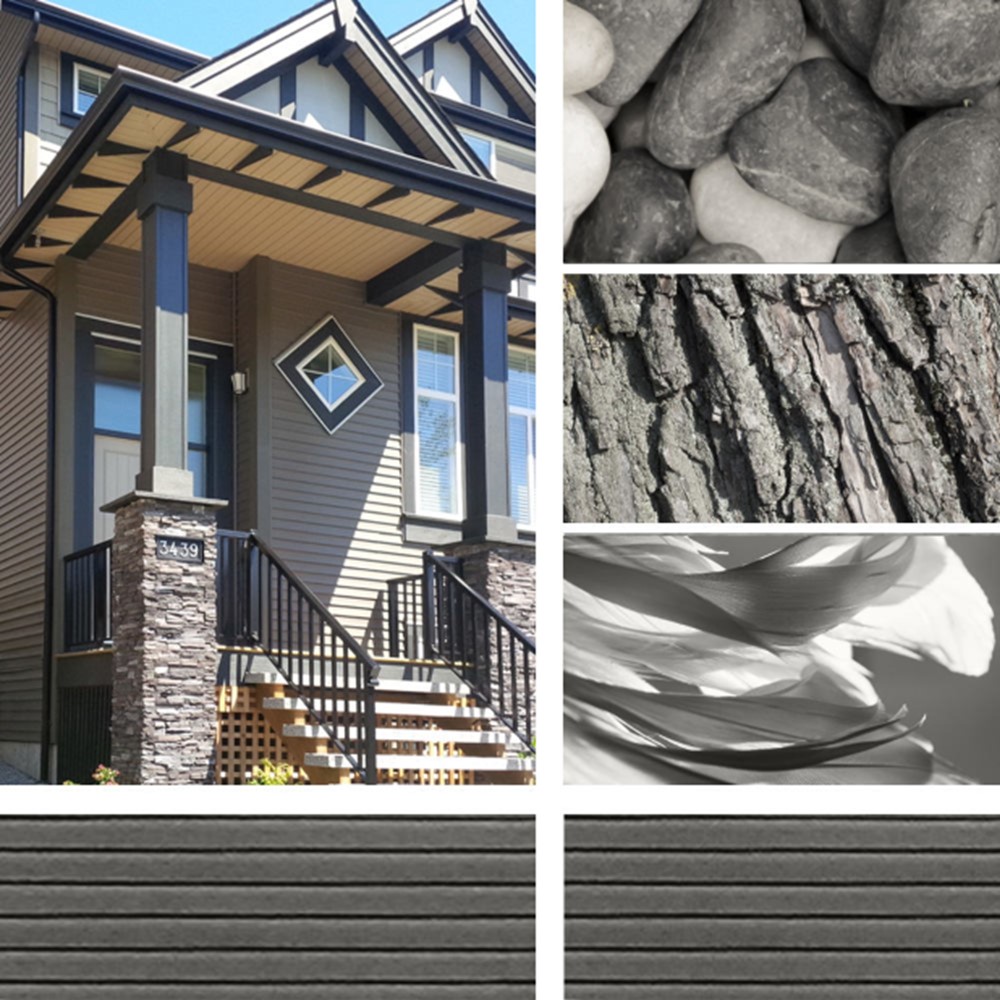 Urban Appeal
Urban Appeal
Where ebony-stained exteriors meet rustic-urbane style. Mysterious and dark but also attractive, this energizing color palette creates bold lines and striking contrasts andding definition, ambiance and a touch of luxury to any home.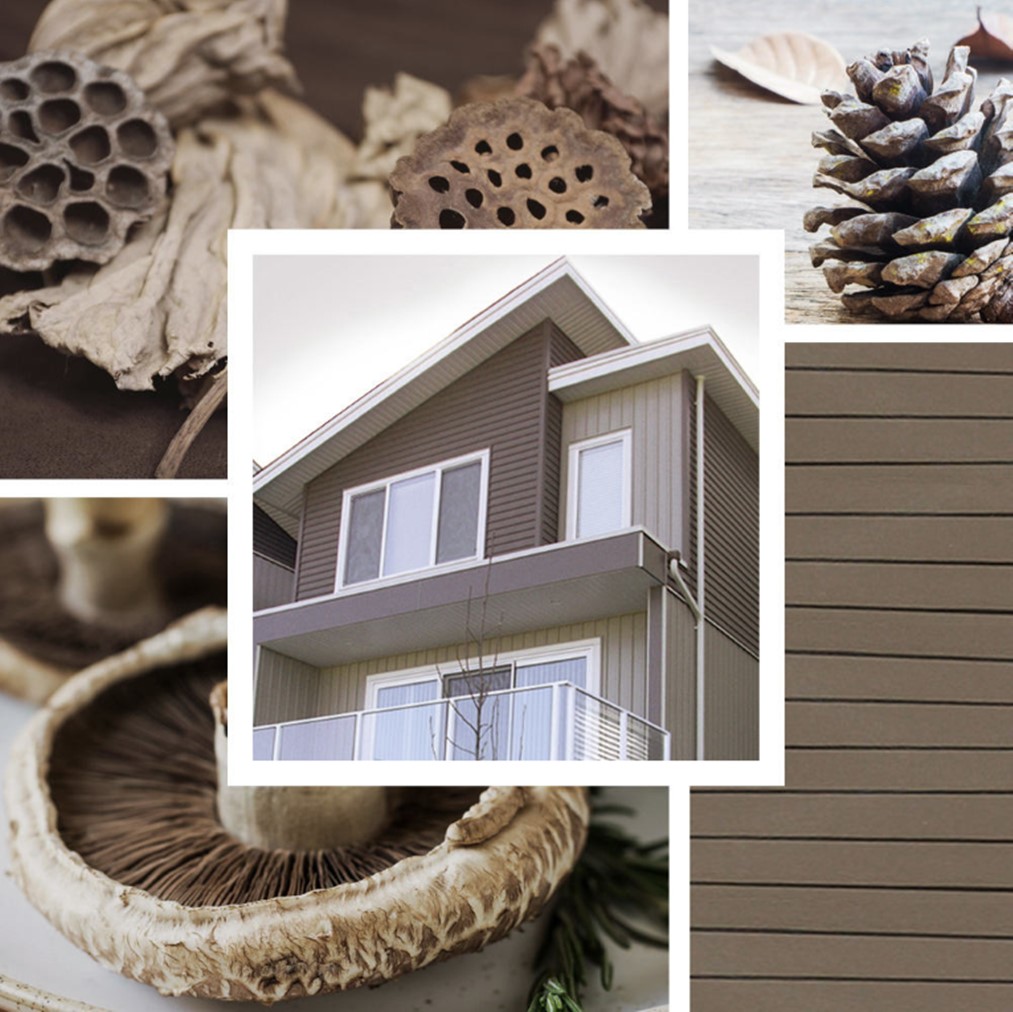 Earth Tones
Organic in nature, this soothing, rich palette leaves us inspired.  These colors create a story woven with earthy shades, creamy tones and hints of green.  Your home wil be iin harmony with your environment, with a relaxing, refined appeal that will be ever-present.
---
---
To see more information on Vinyl Siding and how it can enhance your homes value  Click Here To Go to the Vinyl Siding Institute 
Insulated Vinyl Siding
Save money all year around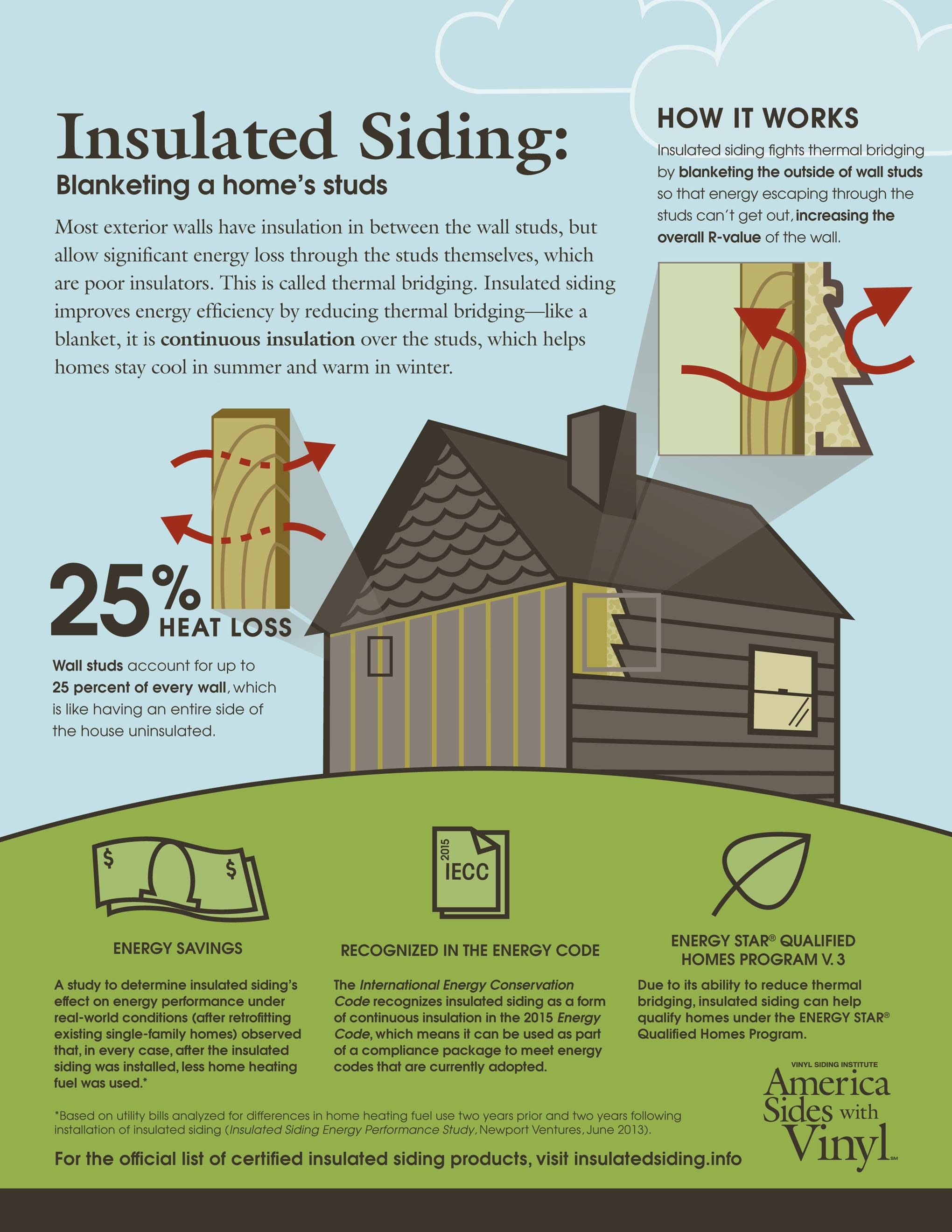 Insulated vinyl siding can reduce your energy cost considerably month after month, year after year. It is important to think about using insulated vinyl siding on your home to save money. 
To learn more about how insulated vinyl siding can save you a lot of money
  Click here Insulated Vinyl Siding
Kaycan Insulated Vinyl Siding
Kaycan insulated vinyl siding come in all the popular styles, textures, colors, thickness and in insulated or non-inslulated versions.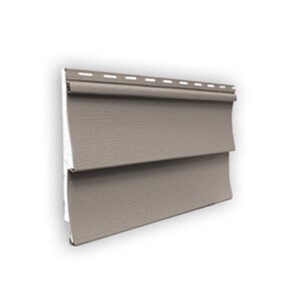 Ocean Park Insulated Vinyl Siding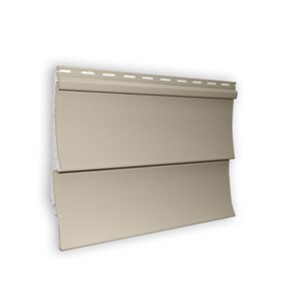 Richmond Insulated Vinyl Siding
Montebello Insulated Log Vinyl Siding
Board and Batten Vinyl Siding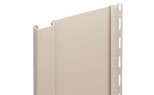 Board and Batten
Board and Batten
Kaycan's Board and Batten vertical vinyl siding, with its distinct shadow lines, provides the authentic look of tongue and grooe cedar planks.
Smooth Lap Clapboard Vinyl Siding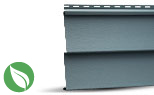 Smooth Lap
Richmond
Ageless beauty and long-lasting elegance in rich, heritage colors.
---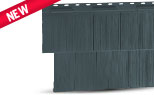 Vinyl cedar shake
Perfection Shingles

Authentic cedar looking vinyl shingles. Simply perfection

---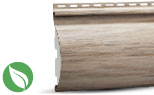 Vinyl Log Siding
Montebello Vinyl Log Siding
The rustic look and distinctie warmth of log siding with added durability and resistance. 
---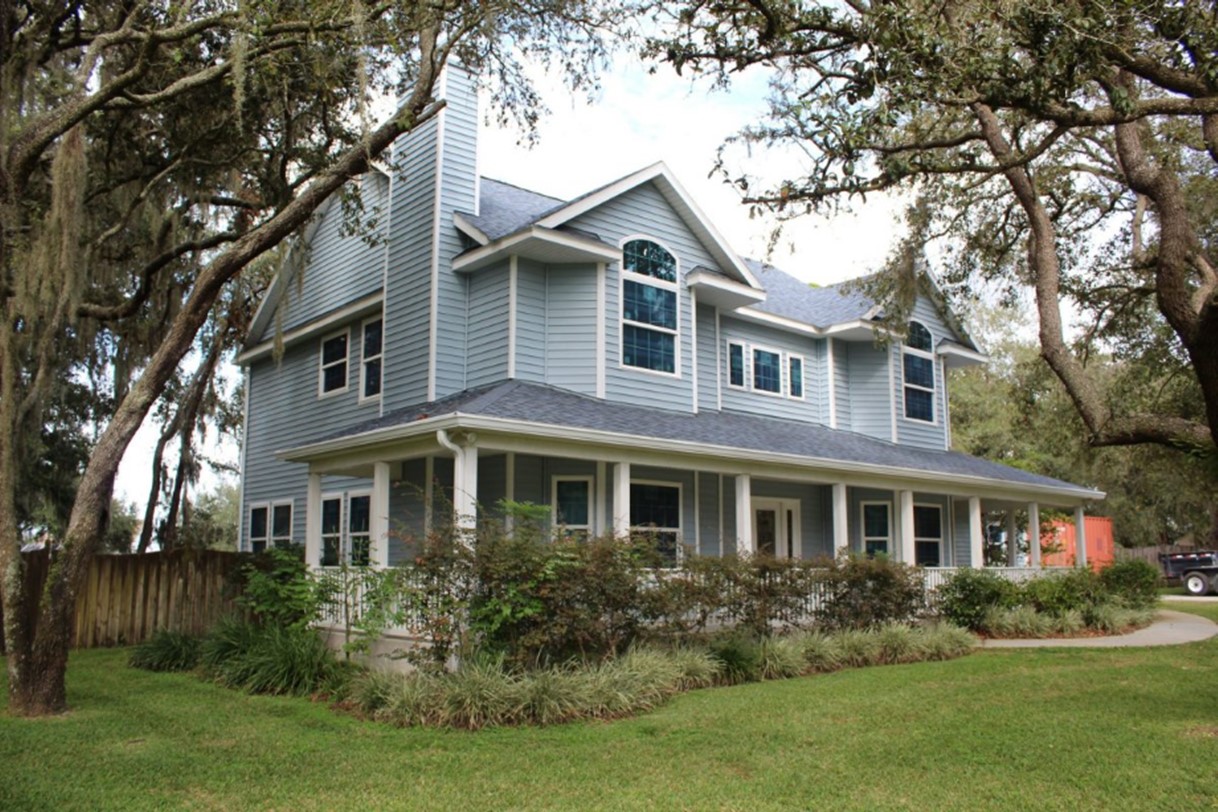 Provia in Azure Blue
Kaycan Prova  in Azure Blue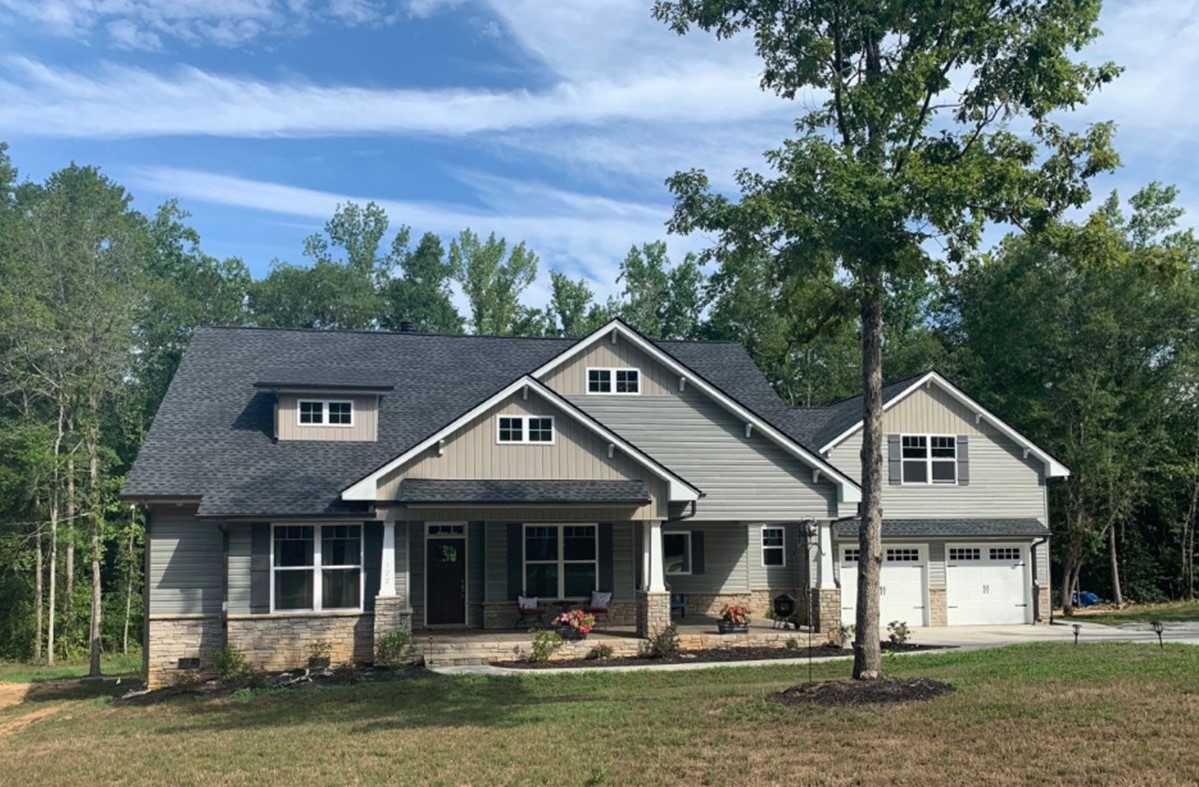 HW Valley Vinyl Siding
Kaycan HW Valley  Weathered Wood in Khaki Color with Board and Batten 
Great use of multiple styles of vinyl siding all u;sed together to create a personal natural rugged outdoor look 
Back to Vinyl Siding Home Page click here.