Engineered Wood Pictures

Engineered wood pictures showing the different combinations of colors, styles, and textures to literally create almost any personalized look for your home.
Shown here are some homes using LP Building Products. A great alternative to real wood siding for homes. It stands up to harsh weather better than real wood and is termite resistant and rot and mold resistant.
The look of real wood with a great savings and requires much less maintenance and painting than real wood.

Engineered Wood Used with Natural Stone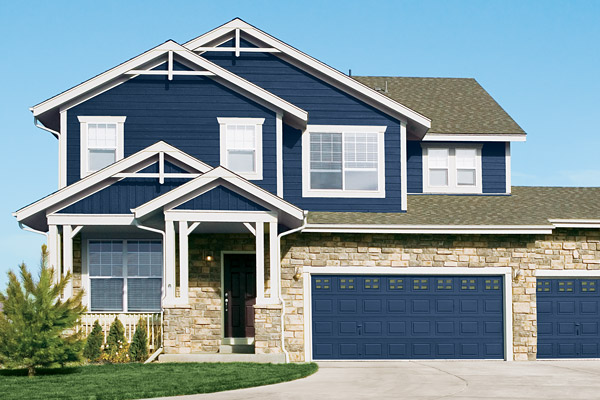 LP SmartSide Lap Horizontal Siding used with natural stone for outstanding curb appeal. 

---
LP SmartSide Precision Series Siding  
Clapboard and stone, people have been using clapboard style siding with stone for hundreds of years and it is still going strong. 
Beautiful rugged natural look with a touch of distinction.
---
---

Vertical Siding or Board and Batten Style
More engineered wood pictures of homes using real wood alternatives that are actually stronger and hold up against harsh weather better than wood. And for less cost.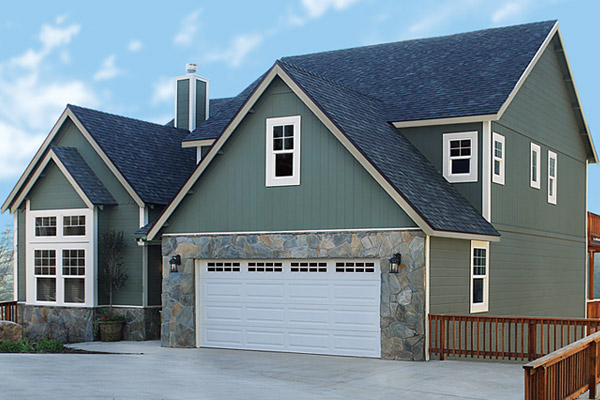 Board and Batten Engineered Wood
Shown here is LP SmartSide board and batten style siding used with clapboard and stone.  Combining several different siding types to create homeowners dreams.

---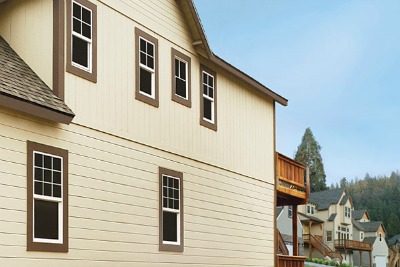 Board and Batten/Cedar Shake made from Engineered Wood
Here the homeowner has used cedar shake engineered wood on bottom of the house and board and batten siding on the top.
This siding can be mixed and matched with different types, styles and colors to create the look you want. Most homeowners use several styles and textures to get the look they want.

Click here to see more information about LP SmartSide Board and Batten Style Engineered wood siding products.
Go to Fiber Cement Board Siding to review more about fiber cement siding products. 
---
---

More engineered wood pictures

The pictures below are all using LP Products.
---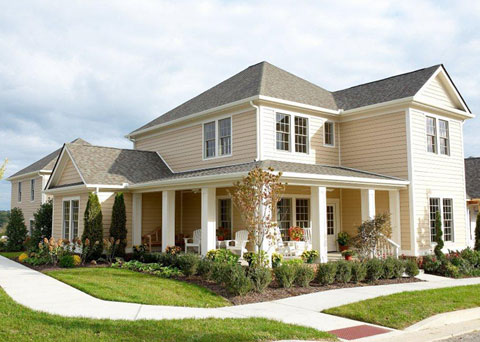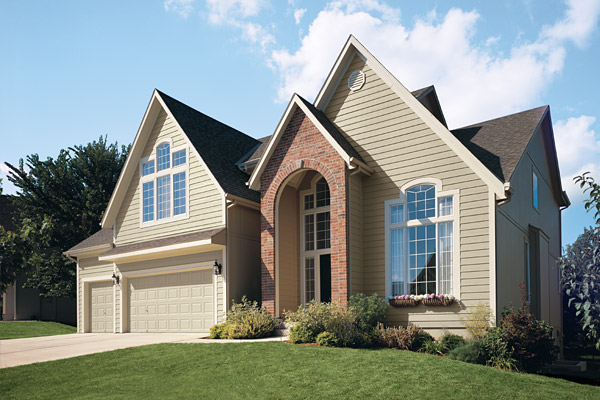 ---
If you have used this product and have pictures you would like to share with us, please do so. It is always interesting to see what other people come up with in decorating and style.
Click on the link below to send us your story and or pictures.
To see pictures of homes using vinyl siding, on many different types and styles, click here. Pictures of homes using Vinyl Siding. 
---
If you are a contractor and want to post your pictures here.

If you are a siding contractor, send us several of your before and after jobs and we will post here.

Have A Great Story And Some Good Pictures?
Do you have a great story about choosing this product? Share it!

Send us your story and picture and we will post on the web page. You can even commit on the stories and pictures.

It's a great way to share your experiences with friends and others.

Horror stories are great too! Maybe you will help others trying to decide which siding is best for their house.
---
Want to compare engineered wood to fiber cement board, click here.