BEADED VINYL SIDING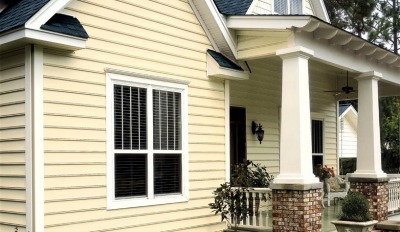 Beaded Vinyl Siding
Beaded vinyl siding is style in the Clapboard or horizontal siding family. Clapboard comes in several unique styles. The most popular styles are:

Dutch Lap
Beaded

Traditional Lap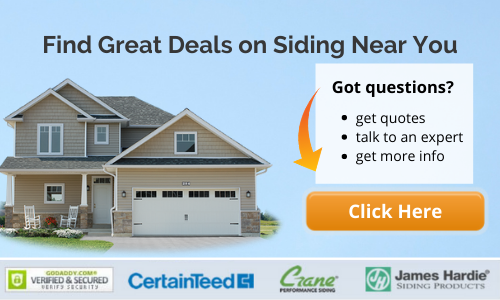 Beaded Vinyl Siding has a distinct shadow line
Beaded vinyl siding has a shadow line that runs along the bottom of the siding panel. Sometime called a 'V' grove.
The deep "V" groove design creates a distinct shadow line between the face of the panel and rounded bead. The low gloss brushed finish looks like freshly painted wood.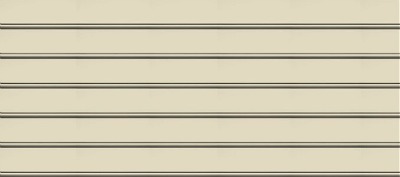 CertainTeed Carolina Beaded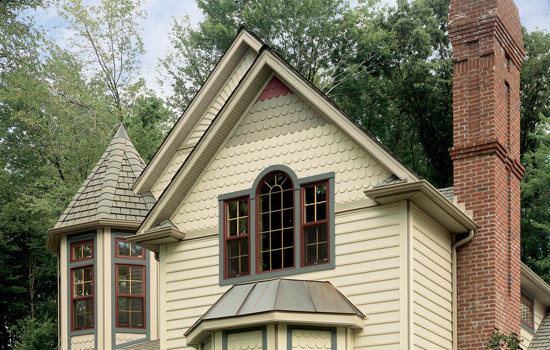 CertainTeed Beaded
Beaded Vinyl Siding is reproduced from authentic hand-crafted wooden boards, Carolina Beaded provides an original impression for home of distinction. 
---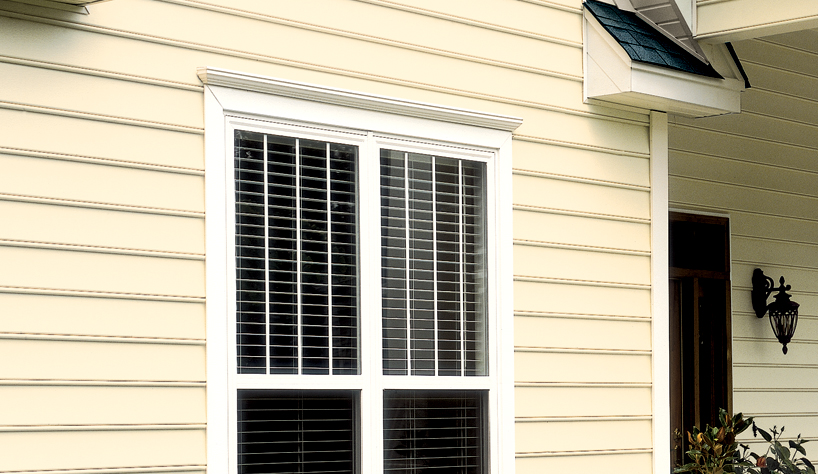 Close Up Beaded
---
---
To see some more pictures of homes using Beaded siding click here. Beaded Pictures.
---
Vinyl Siding Styles
Vinyl siding styles refers to the profile of the siding panel. Below is a grouping of the most popular styles in the Clapboard or Lap siding group.  The siding on the far-right hand side is the 'beaded' style.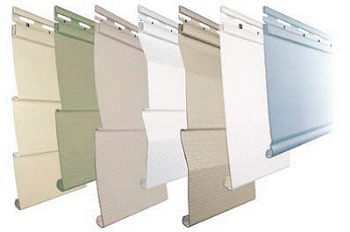 The distinctive styles of clapboard are called 'Profiles'. Profiles are how much of the panel is showing. Double 4", triple 3", etc.
To see more information on vinyl siding profiles, click here.

---
Click here to go to the Vinyl Siding Institute to see many articles on how vinyl siding can not only protect your home but freshen up the look and even increase the value of the home.  
Click here to go to  The Vinyl Siding Institute  
Beaded Siding History

Beaded vinyl siding history is rich in tradition. It's been around for a long time.
As early colonists transitioned from building log cabins to using long thin wooded boards (clapboard) to cover their homes people wanted variety.  Since a lot of the colonist were from Europe where Dutch lap and clapboard styles had been used for home building for centuries it was adapted quickly.  
At first people sawed trees into long narrow boards and nailed them to the house. This became immensely popular because it sealed out the harsh winter weather much better than log houses. 
As more and more people came and began to build, they wanted more variety that the quite common traditional lap or clapboard. So, they added Dutch Lap with the groove running across the top of the boards. After a while they wanted even more variety and started hand carving a groove along the bottom of the boards. They called this Beaded.

Because the grooves had to be cut by hand, dutch lap and beaded siding took longer to make and was more expensive that traditional lap siding.
It became the siding used on more expensive homes and became known as a high-end siding used by people who could afford a more expensive siding.
To read more about the history of siding click here.
If you think your home would look great with Beaded Vinyl Siding tell your contractor that you are interested in this style of siding. He can help you find the right siding for your budget.
Beaded Vinyl Siding is an extremely popular siding style, and most manufacturers make it. It comes in several different thicknesses, textures, and colors.  Each manufacturer will have its own colors, thickness, textures, and it even comes in insulated or non-insulated. 
If you like Beaded vinyl siding for your home just talk to your contractor, he can always get it at local and regional distributors.  
Insulated Vinyl Siding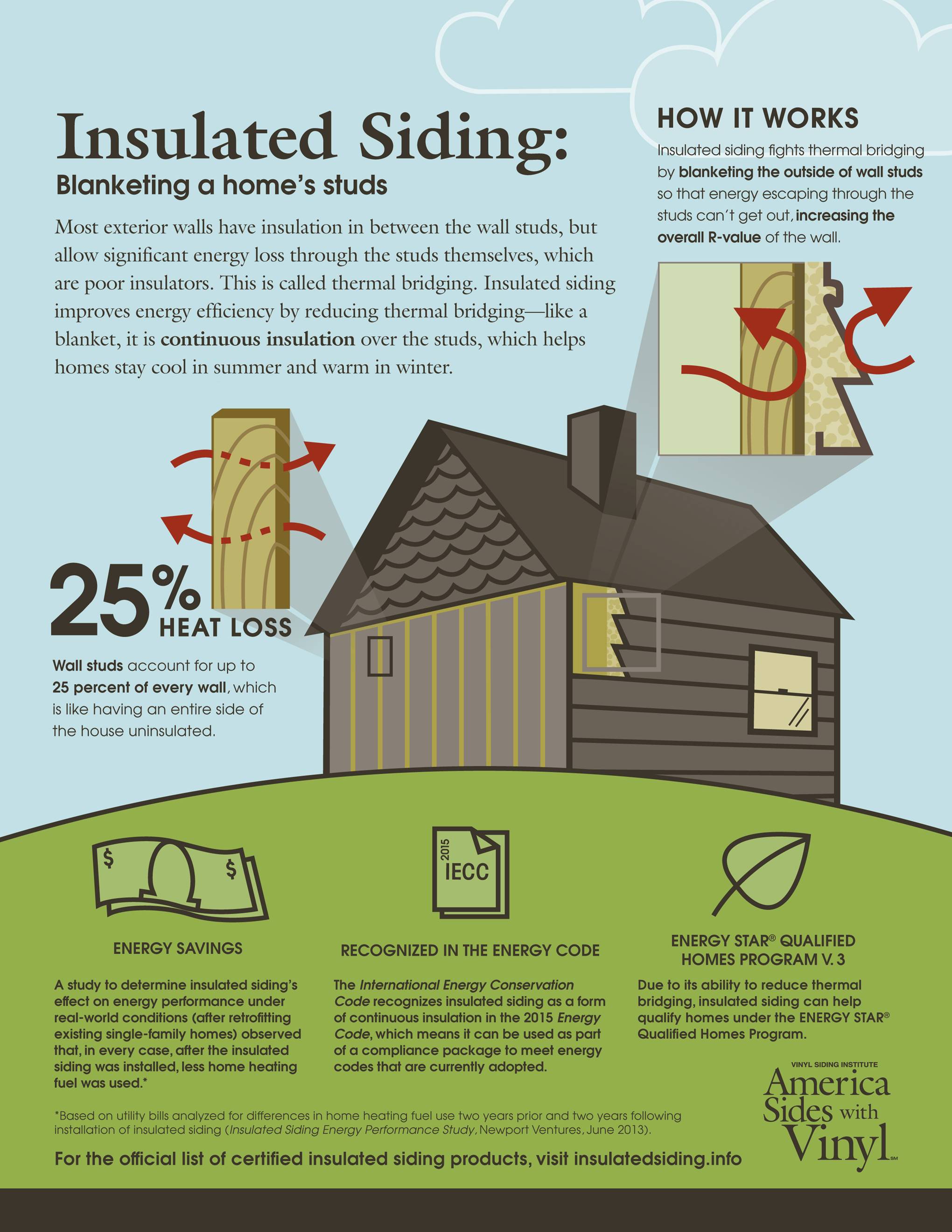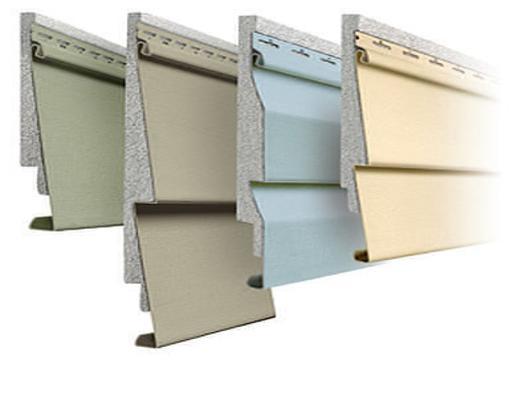 Insulated Vinyl Siding
You should check out Insulated vinyl siding. It will save you money all year round. It has foam attached to the back side of the siding that helps insulate the home from harsh winter winds and sizzling summer days
Click here to see more information on Insulated Vinyl Siding    Click Here  
Other Vinyl Siding Styles
Other vinyl siding styles include Board and Batten where the panels run up and down the house vertically. Board and batten style siding is one of the more popular siding styles around and has been for centuries.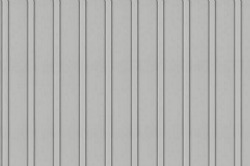 Board and Batten Vinyl Siding
Board and Batten Vinyl Siding
To see more information on Board and Batten Vinyl Siding  Click Here 
---
Cedar Shake Vinyl Siding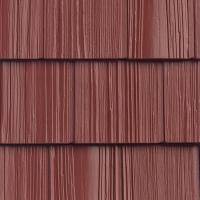 Cedar Shake Vinyl Siding
Cedar Shake Vinyl Siding is another extremely popular siding choice. Looks just like real cedar wood shake but with a fraction of the maintenance.   To See more information on Cedar Shake Vinyl Siding Click Here
Cleaning Vinyl Siding

Cleaning vinyl siding is much easier than painting it. Just grab the garden hose and wash it down occasionally. Here is some useful information on cleaning most any type of vinyl siding.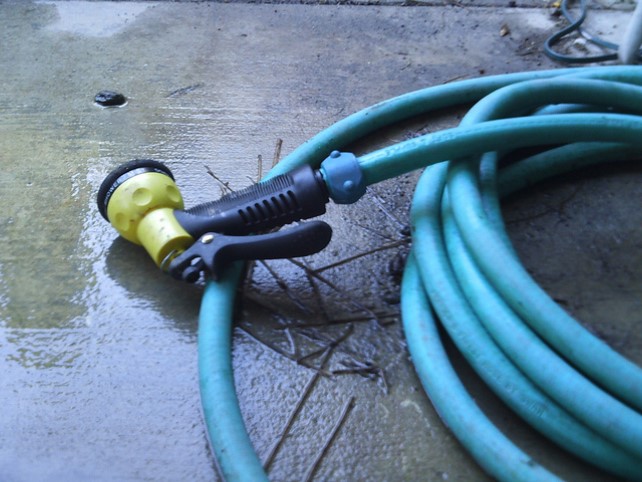 sure beats painting!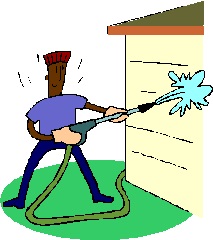 Pressure washing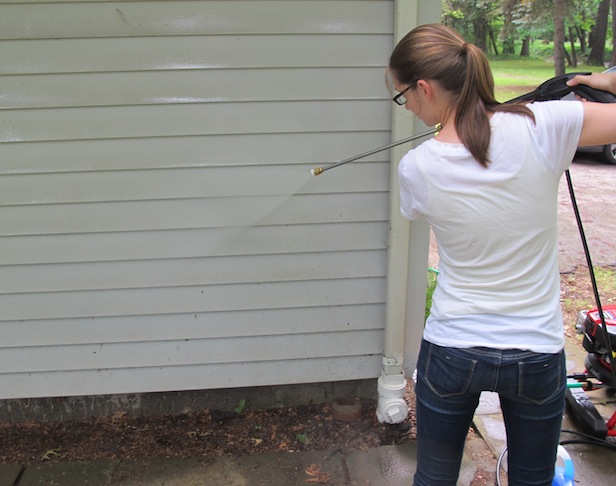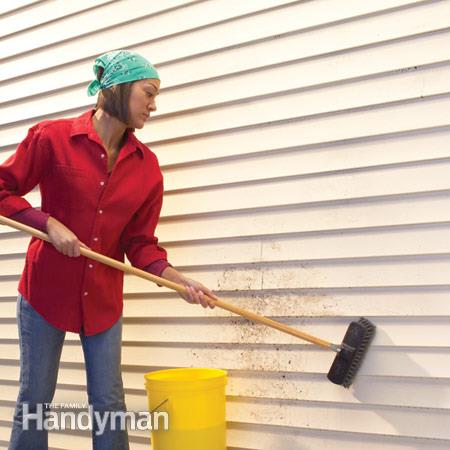 Good old elbow grease
To see more information on How to Clean Your Vinyl Siding   Click Here   Cleaning Vinyl Siding
Click here to see how to clean your vinyl siding  Click Here 
Back to Clapboard Vinyl Siding  Click Here