Premium Vinyl Siding by Alside

Premium Vinyl Siding...

When quality means everything, Charter Oak vinyl siding is the way to go.

Alside's flagship product Charter Oak.  The Siding that Changed the Industry

From the very first glance, you'll appreciate the exceptional craftsmanship of Charter Oak.
Reinforced siding with luxurious appearance of freshly painted wood, handsome shadow lines and refined quality.
Innovative contoured foam underlayment makes Charter Oak stronger and more impact resistant while also providing a protective thermal barrier with greater insulating power.

Premium Vinyl Siding comes in all the popular styles
Alside Charter Oak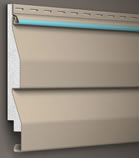 Charter Oak Dutch Lap
Charter Oak Lap
---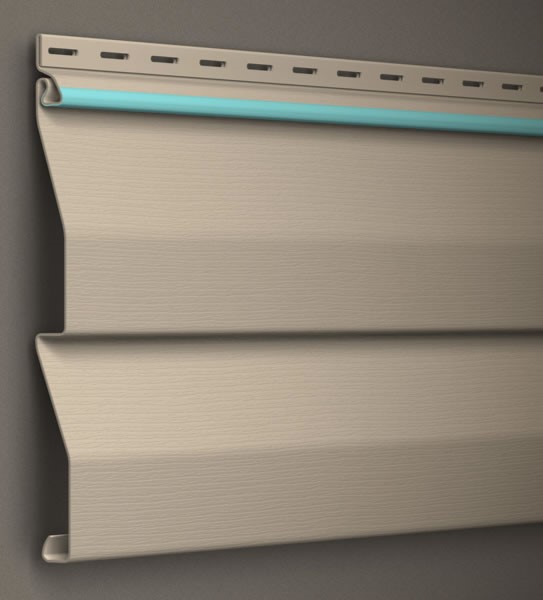 Oak Grain Texture Finish
Charter Oak Siding comes in different finishes.  From a smooth finish that looks just like freshly painted wood to an oak grain finish that shows the true texture of real oak wood. 
Click on picture to expand photo.
Looks just like real wood without the high cost of maintenance, painting, rot, or sanding.
---
Features and Benefits: 
Alside's flagship siding Charter Oak combines authentic wood beauty with unmatched durability, performance, and maintenance freedom 
Exclusive TriBeam Design provides superior strength and durability
The siding that changed the industry is five times more rigid than other leading brands
Charter Oak siding has been independently tested to resist Category 5 hurricane force winds 
Comes in extended length panels
Lifetime Transferable Warranty
Come in 22 colors from Antique Parchment to Harbor Blue
---
To see the Alside Color Collection for Charter Oak Color Selection:   click here. 
---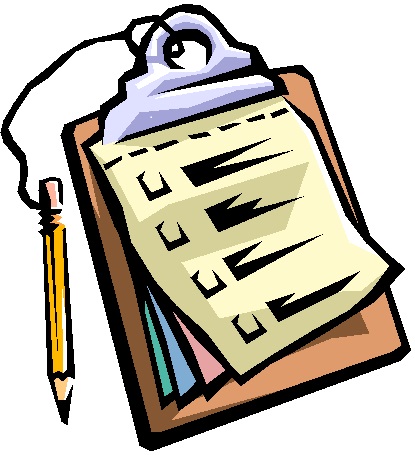 Contractor Tip:
If you think you like this type of vinyl siding you should make some notes (that you keep all your ideas in) so you have information to go over with the contractor. Always ask your contractor when you have questions. Remember he does this type of work every day; his opinions are extremely helpful. 
---
---

How to Buy Vinyl Siding?
Review the basic vinyl siding types and styles. Pick several that you think might look on your house.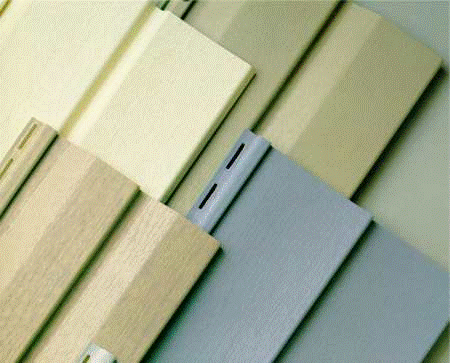 Choosing the best vinyl siding for your house and getting the best possible price requires you to follow a few simple steps from start to finish. This will make your buying decision a much more pleasant experience. 
How much does vinyl siding cost?
Eventually everyone asks the question, how much does vinyl siding cost.  Remember that the cost of the vinyl siding is only one part of the total cost that the contractor will charge you.
Installing siding on your house requires several different steps such as removing any old siding still on the house. Repairing rot and termite damage. And several other steps.
To review in detail some of the different steps that you need to consider click here: Vinyl Siding Cost  
Why Choose Insulated Vinyl Siding?
Insulated vinyl siding will save you money by lowering your energy costs. Extra insulation gives your house additional R-value (resistance to heat flow) therefore keeping more of your heat inside in the winter and keeping your cooler AC air inside during the summer.

Insulated Siding

Thermal Picture
Thermal picture on right shows how much heat just flows right out through your walls. 

To review more information on how you can save money by using premium vinyl siding with factory applied foam insulation click here: Insulated Vinyl Siding   
---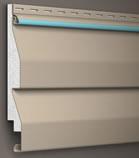 Charter Oak Insulated
---
---
How much vinyl siding do you need for your house?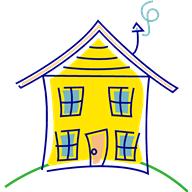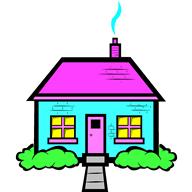 Premium Vinyl Siding is sold by the square foot.
How much vinyl siding will you need to buy?  Vinyl siding is sold by the square foot. The contractor will come out to your house and measure and give you the total sq ft needed.
If you would like to measure your house first, and we certainly recommend that, so you can prepare a generalized budget for your planning we have more information on that topic. 

---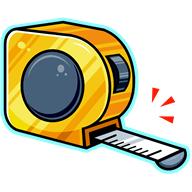 Click here to learn How to Measure Your House.  
---
Vinyl Cedar Shake Siding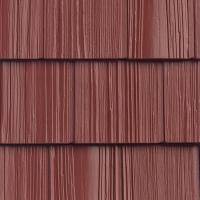 Vinyl Cedar Shake Vinyl Siding
The look of cedar has been one of the most popular home sidings for hundreds of years. It is the gold standard of home sidings.  Vinyl cedar shake siding has the look of real cedar shakes without the prohibitive cost and high maintenance of real wood. 

What about Vinyl Cedar Shake?  The rugged outdoor look of Cedar Shake Vinyl Siding.  Click here for more information.  
---
Fiber cement board is stronger than real wood.  It costs less than real wood and has much less maintenance. Never rots, termite resistant, won't burn, comes in many colors, styles, and textures.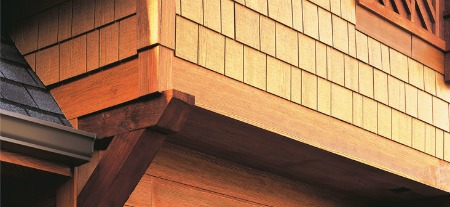 Fiber Cement Board
---