Vinyl Siding Prices
Vinyl siding prices like all other products depend on the quality of the siding. Some vinyl sidings are better than others. Some cost more money because of some special attribute the siding has. Like lifetime warranty or designed for areas with extremely high winds.
Between the economy brand and the super-premium brand lie many other sidings to fit any homeowners needs and expectations.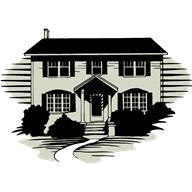 Example: Average Home

Generally, vinyl siding prices depend on it's thickness. Thinner brands called economy brands to thicker brands called premium grades.

If you have an average two-story house that is approximately 25 ' by 45'.
Add up all the lengths of the walls, and multiply by the height of the house. 25+45+25+45=140' x 20' (height of house) = 2,800 sq ft of exterior walls.

Economy grade $3 sq ft.   ...   2,800 x $3 = $ 8,400
Premium grade  $7 sq ft.   ...   2,800 x $7 = $19,600 
Now you have a rough idea of the cost to install new siding on your house.  
Click here to get more information on how to measure your house.
---
Vinyl Siding Thickness

Price is generally reflected by how thick the vinyl siding is.
The thicker the siding the more expensive it is.

Most sidings fall into four basic categories:
            Grades:                                                        Thickness:

Builder Grade or Economy vinyl siding      .040 mm

Thin Residential Grade,                               .042 mm

Standard Residential Grade                         .044 mm

Thick Premium Grades Residential             .046 - .055+ mm 

These are examples only and manufacturers change them sometimes. Some of the top end premium grades can run 1 inch thick and come with lifetime warranties.
So always look at the brochures and make note of the thickness and the warranties. Write this down in your workbook for easy comparisons.   
Once you know how big your house is and what quality of siding you are interested in, you can easily get a ballpark budget to work with.

So, the first two important bits of information you need to know are:
How big is your house (sq ft exterior walls)
What grade of vinyl siding do you want for your house?
When you have this information, you can establish your overall budget and then work toward that number.
---
Homeowners need to have this information already in hand before calling contractors. Otherwise, how would you be able to compare different prices from different contractors all using different materials?
---
Also keep in mind that when you are looking at vinyl siding prices and comparing different brands, once you choose the siding that best fits your budget and your house, that is only one part of the total cost of installation. The work the contractor must do to get your house ready for the new siding is a major thing and can add considerably to the final price you pay.

When you do call several contractors, you should have the vinyl siding type, style, texture, color, and warranty information written down to give to each contractor. Tell each contractor that you have researched vinyl siding prices of different brands and you like this particular one. Ask for his opinion.

That way you can spend more time talking about how he is going to do your job and what materials he uses, and what he charges for labor, etc..
Do you have a delightful story or a question about saving money on vinyl siding?  How did you compare vinyl siding prices? Please share it with us. 
Tips and Suggestions on Getting The Best Vinyl Siding Prices
If you are a homeowner and have a tip or suggestion that could be used to get a better price when shopping for vinyl siding, please share your story.

If you are a contractor with helpful tips on getting the best prices, please share your story also.
What Other Visitors Have Said
Click below to see contributions from other visitors to this page...

I got three price quotes and they are all different?

I recently called three vinyl siding contractors and asked for prices. Only two actually got back with me and the prices are totally different. Now I am …
---
What else affects Prices?

Other things that influence the price of the vinyl siding are:
Insulated or non-insulated
Accessories or add-on's
Corners and over-hangs
---
Insulated or Non-Insulated Vinyl Siding

Whether a vinyl siding is insulated or not will be a crucial factor in the vinyl siding prices you get from contractors. Insulated siding is siding that has a factory installed backing attached. It costs more money up front but will save you on your energy costs over time. 
Be sure to ask your contractor for a price on insulated siding and determine if it fits your budget or not.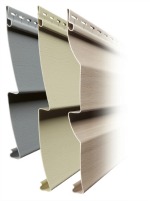 non-insulated vinyl siding
Insulated Vinyl Siding
Insulated siding is more expensive but helps save energy costs over time.  
---
Insulated siding is an add-on. It costs more than standard vinyl sidings. It usually comes with a factory applied insulation attached to the back side of the siding. Even though it costs more up front it can save you considerably on energy costs over the years to come.

Choosing insulated vinyl siding can add 25% or more to the price of your siding. 
NOTE:
When getting prices from several different contractors, it is very important that you ask each contractor what grade of siding he is giving you a price on and whether it is insulated or non-insulated.

Click here to learn more about "Insulated Vinyl Siding.

---

Accessories or Add-On's

---
Trim, Corners and Overhang;
Don't forget to cover all your exterior trim, corners, and overhangs.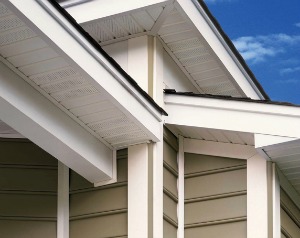 Your siding covers the main parts of the exterior of your house.  But every corner on your house, both the tops and bottoms of each wall, and around all openings such as windows, doors, garage doors, vents, outlets, etc. can all be covered so that you never have to paint.
Remember, if you cover it you don't have to paint it! 
These 'specialty' items are referred to as accessories or add-on's because you can choose to add or not to add them. They are bought when you buy your siding, as needed.
Every house has different numbers of corners, doors, and openings so the cost of add-on's will be different for every house. 
These items add additional costs to your project because it requires the contractor to do extra work. That is why they are called add-ons. You add on the items you need. And like any other product, accessories come in several different qualities or grades. Accessories also come in the same or coordinating colors of the vinyl siding you choose. 

CertainTeed Siding
Shown here is CertainTeed Vinyl Siding and vinyl trim.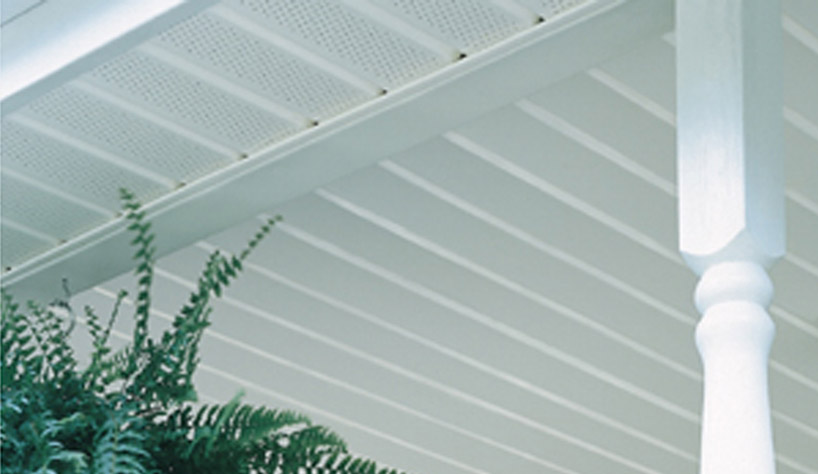 CertainTeed Trim
Notice how every inch of the exterior is covered. Around windows, corners, facia, and soffit. The ceiling of the porch is also covered, no painting here.

Every house is different, and each house has a different number of corners, windows and doors, vents, and outlets. So, it is impossible for any contractor to give you an accurate price over the phone. Contractors must come and look at your house and make careful notes on what you will or will not need. Go over each item with the contractor to make sure it is what you need or want.

Each corner of your house must have specific parts to complete the job. Inside corners are different from outside corners.
The ends of the vinyl siding need to be covered also in order to prevent weather such as rain and snow from getting behind the vinyl siding. The siding must seal up against the windows and doors to keep rain out too.  
These items are called accessories or add-ons.  And they must be added into your vinyl siding prices.  Some examples would be:
Starter Strips
J-Channels
Inside and outside corners
Finishing strips
Moldings  
Like other products, there are economy accessories and premium accessories. 
Always choose the best quality accessories that fits your budget.  You only want to have to cover it one time.  
For a more in-depth look at vinyl siding pricing click here.

Click here to review more of the total costs associated with installing vinyl siding on your house.  

NOTE: To Avoid Confusion

Always go over all trim items and all accessories or add-ons with your contractor so each of you knows what is included and what is not included in your price. 
---
Where to Get Vinyl Siding Prices
How do you find out what the going vinyl siding prices are in your area?
Very simply, just call several big box stores and ask them. Better yet, jump into your car and go look. And don't forget to look online.

If you call, or go to the big box stores like Home Depot and Lowe's, go to the siding section and ask them 'what are contractors charging to install siding' and  'what are your vinyl siding prices'?  They work with local contractors all the time and keep up with what is going on in your area.

While you are at the home improvement stores, pick up all the brochures so you can come home and review the different products. Cut out the pictures and tape them in your workbook for easy reference.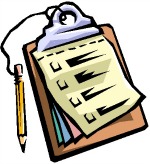 Always take your workbook with you when looking at different products. Just use your workbook as a reference guide to compare different styles, textures, prices, etc. while you are there shopping. This saves a lot of time. You can compare warranties, colors, textures while looking at the different products.

Click here to review how to make a project workbook
---
Example of some vinyl siding prices.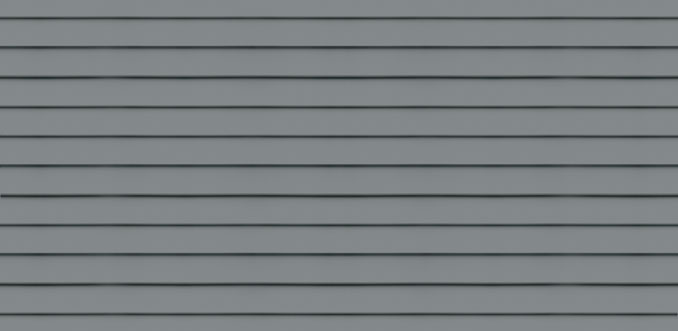 CertainTeed Mainstreet Vinyl Siding
.042 thickness
Double 4" Woodgrain Clapboard
Wind tested to 160 mph
Class 1(A) fire rating
Lifetime warranty
virtually maintenance free, never needs painting,
comes in 24 colors,
Average price range around $5 to $5.50 sq ft.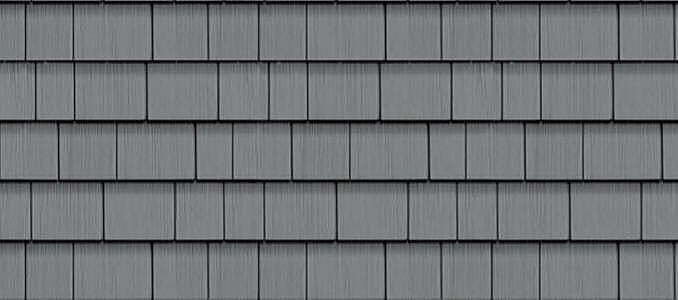 CertainTeed Cedar Impressions Double 7" Straight Edge Perfection Shingles
Designed and tested to withstand hurricane force winds,
made of injection molded, durable polymer that looks just like real Cedar shake siding,

.100 Thick,
Molded Perimeter Lock creates a virtually seamless appearance,
Lifetime limited warranty
Generally, runs about $7 to $8 per square foot.
Click here to review more CertainTeed Cedar Shake Vinyl Siding
---

Vinyl Siding Prices Are Not the Only Costs
The price of the siding is only one part of the pricing. Every house is different and has more or less corners, insets, porches, and overhangs. The more corners you have the more labor is involved in installing the siding. 
If you have a lot of window frames that need covered, that too requires extra labor. Are you removing the old siding from your house? That also takes more man hours to remove and haul away. 
That is why no contractor can give you an accurate price over the phone.
A contractor must come see your house to know what extras you will need and how much work will be required to make your house ready for the new siding. Each house is different and will require more or less labor to install the siding.
There are many factors that influence total prices or costs. Before you start calling contractors for prices, you need to have a good understanding of what products you are interested in and how much repair work if any, you want the contractor to do for you.

You should go over very carefully with each contractor all the details of your project. You need to ask very specific questions to each contractor as it relates to what you expect him to do for you and what is and is not included in his price.  This is the only way to compare the different prices apples 2 apples. 

Write down in your 'project workbook' what they tell you.  How are they going to seal up all the openings, and what materials are they going to use, and most importantly, what are they going to charge you for doing it!
Vinyl siding prices are just one part of a remodeling project. The contractor must look at other factors when giving you a price.  The number of stories or floors will impact the price, whether you choose insulated or non-insulated vinyl siding.

This is why it is important to have a project workbook with all your information written down. That way you can go over each and every detail with each contractor. 
Each contractor that you ask to give you a price must be using the exact same information, or you will not be able to compare the vinyl siding prices apples 2 apples.  
For a more detailed list of some of the  items that make up pricing, click here to go to Vinyl Siding Cost