Clapboard Vinyl Siding Siding 



Clapboard Vinyl Siding comes in 4 basic styles or profiles.
Clapboard Vinyl Siding is horizontal siding panels that look just like real wooden planks.  The 4 general styles or profiles are:
Clapboard

Dutch Lap
Smooth
Beaded
All four Clapboard Siding Styles come in smooth finish or a wood textured look.
Basic clapboard style comes in 'profiles' which means the size of the individual panels;
double 4" would mean two 4" panels;
triple 3" would mean three 3" panels showing.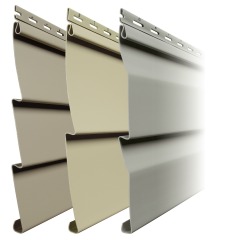 Clapboard 'Profiles'


Shown here are CertainTeed Vinyl Clapboard Profile Styles
Triple 3" Clapboard
Double 4" Clapboard
Double 5" Clapboard
Double 4" Dutchlap Siding
Double 5" Dutchlap
Smooth Lap 7" Siding
Single 6 1/2" Beaded Siding
---
Using Vinyl Clapboard to give your home that Classic Look...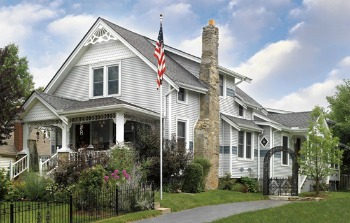 CertainTeed Monogram Double 4" Clapboard
Shown here in Sterling Gray color
Used here to create this classic beautiful look.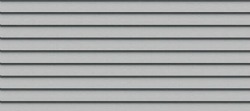 CertainTeed Monogram Double 4" horizontal panel
Shown here in 'Sterling Gray' color
Note classic Clapboard Siding profile
"The most popular vinyl siding in America"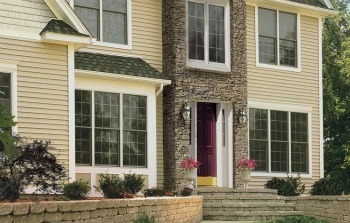 CertainTeed Wolverine American Legend Clapboard.
Note how well the clapboard blends with natural stone to create a very distinct look.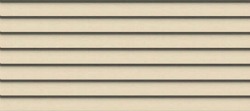 The horizontal siding panels look just like real wooden planks.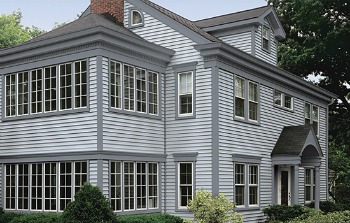 CertainTeed's Monogram Double 4" Clapboard Siding in Oxford Blue color.
A Classic Look for any region of the country.
If you chose Clapboard Vinyl Siding for your home, please share your experience with us.  Click here to see what other people have said about Clapboard Siding.     
Have A Great Story About Clapboard Vinyl Siding
Do you have a great story on why you picked Clapboard vinyl siding? Share it! Send us your before and after pics and a short story on how you came to pick this style.
Before and after pictures too...
What Other Visitors Have Said
Click below to see contributions from other visitors to this page...

Beaded Vinyl Siding



CertainTeed 6 1/2" Carolina Beaded Siding in Cream.
Unique Style for Traditional, Old World Charm.
Beaded siding looks like reproduced hand-crafted boards.
CertainTeed 6 1/2" Carolina Beaded Siding
The deep "V" groove design creates a distinct shadow line between the face of the panel and the rounded bead.
"V" Groove creates the shadow line giving the classic old world look.
Click here to see more Beaded Clapboard styles
Have A Great Story About How You Came To Pick Beaded Siding?
Do you have a great story about choosing Beaded Vinyl Siding? Share it!






Dutch Lap Siding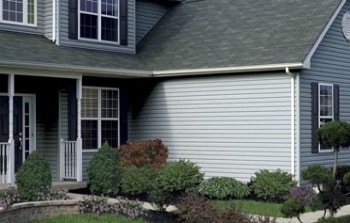 CertainTeed Monogram Double 5" Dutch Lap Siding
Shown here in Oxford Blue Color
Makes any home stand out!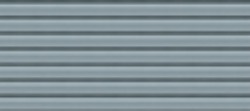 Dutch Lap Siding is made to look like wood siding that was hand crafted by old world craftsmen.
Adds charm and elegance to any home.
Note the classic Dutch Lap profile.
Dutch Lap comes in smooth finish or wood grain texture.
To see more Dutch Lap profile styles click here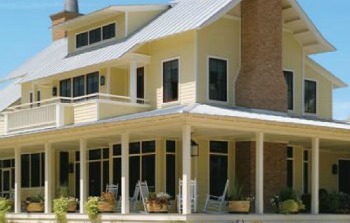 CertainTeed Smooth Vinyl Siding
Designed in the tradition of 17th century American craftsmanship.
Historically accurate finish replicates smooth, sealed, painted wood.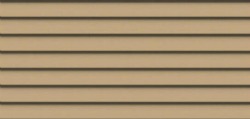 CertainTeed Triple 3" Smooth Vinyl Siding
Perfect for that fine historic home.
Realistic look of 17th century colonial styling.
To see more Smooth Style Clapboard vinyl siding click here.
To review basic vinyl siding styles click here.
Want a totally different Vinyl Siding look...Vertical Vinyl Siding or Board and Batten Style can completely change the look of your home. Go see click here.
For the rustic look of Cedar, click here to go to Cedar Vinyl Siding.